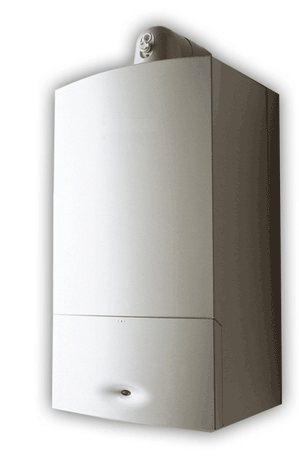 Potterton Boiler Repairs
Experienced Potterton Boiler Repairs specialists
Available 24 hours a day, 7 days a week
Insurance approved
All parts guaranteed for a year
Fully Gas Safe trained engineers
---
If you own a Potterton boiler and need emergency repairs, there is no better number to call than that of 24 Hour Boiler Repairs. Our team share decades of experience installing, servicing, maintaining and repairing Potterton products, for both commercial and domestic customers. This means we have the knowledge needed to take on any potential problem that may come up with your Potterton heating system, from the very small to the very large.
Not only are we specialised in getting Potterton boilers running at peak performance, we are also one of the most trusted boiler repair teams in London and for good reason. As well as our unmatched experience, we are also widely known for our professional, friendly customer service, our rapid response times, our rock bottom prices and our round-the-clock operating hours.
All of these things combine to make 24 Hour Boiler Repairs the go-to company for the smart Potterton owner that wants to get the best possible performance from their system.
Potterton Boilers
For more than 150 years, UK home and business owners have been relying upon Potterton models to keep their homes heated. What has been a core part of the company's consistent success has been a commitment to both innovation and reliability. While Potterton have been responsible for introducing many of the most important technological breakthroughs, it has matched it's modernism with a supreme dependability.
When you own a top class boiler such as those produced by Potterton, you want top class service to match it. This is what makes 24 Hour Boiler Repairs such a great match for Potterton – we are driven by the same belief in high quality and steadfast reliability.
Good reasons to choose 24 Hour Boiler Repairs
Low costs: Measure us against any of the other major boiler teams in London and you will find, time and time again, our costs are lower. Not only that, we also operate with a firm commitment to transparency so, from the very first contact you make with our call centre, you are always aware of how much things will cost you.
High quality: Our network of expert engineers have over 25 years of experience working with all major boiler brands, including Potterton. This means, when you call on us in an emergency, you can rest assured we will come with all the specialist knowledge and experience needed for the job.
Quick response: Another reason 24 Hour Boiler Repairs is so popular is our reputation for rapid response. When an emergency strikes, the last thing you want is to be kept waiting by slow service. We understand this, and that's why we make sure to be at your door in a timely fashion when you need us.
24 Hours-a-Day: Our tradesmen are on the road every hour of the day and our call centre never shuts. This means, regardless of when your emergency hits, we will have somebody available to field the call.